The Reverend Horton Heat
by Su Chon
---
The Reverend Horton Heat roared into town and played quite the show. Psychobilly was shaking the walls, and into the bodies of devoted fans. If the Rev comes to town, you MUST see this show. These guys work hard for a living, and they have fun. Watch Jimbo do a balancing act on his huge bass and Taz's powerful arms striking the drums. The Rev always looks so cool on the stage, as cigarettes dangle from the corner of his mouth.

Although "One Time for Me" has gotten a lot of airplay (especially because of the masturbation/voyeur theme), the Rev will get you off your ass and onto the dance floor. Their latest CD, "Liquor in the Front," is great. The song lyrics range from lust, lost love, hard drinking, fast cars, and fast women - my personal favorite is "Liquor, Beer, and Wine." And they don't perform only rocking songs - they have some ballads of lost love and lust. If you know how, you can cha cha to "In Your Wildest Dreams." They incorporate all forms of music into psychobilly. Everyone can find something to like about the Reverend Horton Heat.

After the show, I spoke with Jimbo, the bassist, and we talked and laughed about dating (he recently got married in Vegas) and having friends of the opposite sex, Internet and computers. Jimbo is a laid- back, good ol' boy and just likes to have a good time doing what he does best - rocking with the Rev.
---
RAD

You were on the first Tales from the Edge cd [a cd released by KDGE in Dallas of local music]. How did you like doing that project?

Jimbo

Well, you know it wasn't like a project that we were doing. We did some live stuff in the studio for them to play on the radio, and we had no idea that they were going to put it on a cd. That came later. So we had the piano player from Asleep at the Wheel, was playing with us. What song was on that?

RAD

I can't remember...

Jimbo

I can't remember either it was so long ago. So it wasn't really a planned thing we had to worry about, it just kinda happened. They broadcast us live from a show, and we did some live stuff in the studio for them and they put it on a cd.

RAD

Where did you get the name, Reverend Horton Heat?

Jimbo

Oh that came from a place called the Prophet Bar in Dallas, so it's kind of a religious name. Jim (the Reverend) did a solo gig, and the owner said, "You should call yourself the Reverend...Reverend Heat" because his last name is Heath so he dropped the H to make heat. Jim goes, "No I don't want to do that." And the owner said, "You want a gig?" and he goes, "Well, I need some money, yeah." So he's playing the Prophet Bar in Dallas, and the next thing you know he sees the paper and the guy's billing the show as "The Reverend Horton Heat." Jim goes, "God, I can't believe you did that." The owner gave him the gig and he needed the money so he said okay and it's kind of stuck with him ever since.

RAD

Could you tell us the proper proportions for mixing a Bloody Leroy?

Jimbo

I tell you what, bbq sauce is very thick so you have to add a lot of vodka. I would say 9 parts of vodka, 1 part bbq sauce. And you have to throw a rib bone in there after you chew the meat off of it. Throw the rib bone in there and stir it up - it makes it perfect.

RAD

Must be really tasty...

Jimbo

...a little tabasco, if you don't add that much vodka, you can barely choke it down. Gibby Haynes [of the Butthole Surfers] came up with that.

RAD

He's the one that invented it?

Jimbo

Oh yeah, we ran out of tomato juice so we had bbq sauce and so we kind of improvised.

RAD

Well how did you like working with Gibby Haynes?

Jimbo

Gibby's a wild man, I like Gibby. He's great.

RAD

I like that album, too. That was good.

Jimbo

Yeah, Gibby's cool.

RAD

How did you like working with Al Jourgensen of Ministry?

Jimbo

Ooooh, do you really want to know?

RAD

Yeah, 'cuz that's a question that everybody keeps asking.

Jimbo

Man, I tell you what, he did a good job. There were a few songs we felt that didn't need to sound the way they did. So we remixed a few songs, and I don't think he's very happy because we touched his mix. We're happy with the album now, but at the time, you know, we didn't really want to sound industrial. And there were a few songs...he's a big country music fan - he pretty much left us alone but there were a few things that didn't quite, that we didn't agree on, which is typical, I mean, it's to be expected and I think he's probably mad at us now. But we're about to go to New Zealand and Australia and go on tour with them so we'll either beat 'em up or make friends, I don't know.

RAD

How do you feel about rockabilly's rising popularity? The Cramps were just here a month ago.

Jimbo

I love the Cramps.

RAD

I do, too. It just seems like, I don't mean to be rude, a lot of kids, their first exposure to rockabilly is the Stray Cats and a lot of people look down on it...

Jimbo

The Stray Cats were great. They totally influenced people but they became cartoonish after awhile. You know, it's like "I'm sexy and 17." I don't think Brian Setzer's seventeen. And you know it just kind of like became cartoonish. We approached rockabilly from the punk side because of all of our backgrounds. I'm a big Johnny Fenders fan, New York Dolls, Ramones, like all the old school punk rock. So we don't consciously try to be a psychobilly band, it's just our roots finally came out, and I think it's working pretty good for us now. I'm really glad that roots music is finally getting some attention and anything we do to help it out, we'll be first in line to try and make that work. It's a style of music - rockabilly is a style of music, not a 50's retro, not 50's music. It's a style like jazz or whatever.

RAD

You'll have to laugh because a lot of fashion magazines are doing a rockabilly fashion spread...

Jimbo

I know, I've seen that. Where they comb somebody's hair up real high and here's rockabilly. I don't care what your hair looks like, if you got it in your heart. Rockabilly is the first punk rock because it was totally unaccepted by parents, as punk rock was. And it was way before punk rock and it was totally outrageous and crazy, inbred, psycho music. So the Cramps have been like pioneers in bringing a message to the world that it is a crazy, crazy, crazy music.

RAD

I think the Cramps are a little more off...

Jimbo

Oh yeah, high heels and all. I love that.

RAD

Well he didn't strip down to his g-string this time. He took off his shirt for sure.

Jimbo

We went on tour with them once, and somebody threw a pair of red panties on stage. So he stripped down, put the red panties over his face and sang a whole song, and then he ended up putting them on. He had matching red high heel shoes so there was no clash in fashion.

RAD

Describe the ideal house of worship for the Reverend Horton Heat.

Jimbo

Oh man, it's got to have a bar to start with. It's got to have a bar and it's got to have dancing girls of course. We do believe in a higher power, but I think God has a sense of humor, I really do. He's got to, I know. I don't believe in organized religion. I believe in yourself, I mean, you know if you're right with yourself. And so if you got a bar and dancing girls I think you'll be okay.

RAD

What is the message you want preached to the whole world?

Jimbo

I guess I just pretty much said it.

RAD

What are you planning to do in the future, after the tour?

Jimbo

Actually we don't have much time off, we're always touring. If I can get the holidays off - I just got Thanksgiving off, I just cooked my first turkey and it was great - so I'll be home on the 23rd right before Christmas which is really a drag because I haven't done my Christmas shopping yet. My future is my time off, because we'll always be touring. I haven't had a day job in seven years. I've been in the Reverend Horton Heat for seven years, it's hard to believe. I feel like the Rolling Stones or something.
---
Copyright © 1994, Rational Alternative Digital
---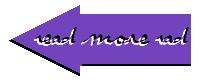 ---