The Reverend Horton Heat
by Su Chon and Trixie Delight
---
RAD once again got to hang out with the Reverend Horton Heat. This is one of RAD's fave bands because they like to have fun and they aren't preaching any messages to you. You just sit back and enjoy or get off your ass and dance the night away.

We were able to talk to Jimbo and the Reverend. And it was quite the spiritual experience being that close to such inspirational leaders. There was one special question asked by a class of middle school students, which was presented by Trixie Delight.
---
RAD

How're you doing?

Jimbo

Great. I haven't talked to you in awhile. Where've you been?

RAD

I'm still here. My one big question is "How was your tour with Ministry?"

Jimbo

Well, we ended up not doing a tour with Ministry. We just worked with Al on the last record.

RAD

So you didn't end up going to New Zealand with them?

Jimbo

No, we're going in January to New Zealand, Australia, and Hawaii. We never did it, and I don't think Al likes us anymore.

RAD

You guys haven't made up yet?

Jimbo

If he were to walk in here now, I would say, "How's it going? I haven't seen you in awhile. Are you straight?"

RAD

So tell us your new plans for your album?

Jimbo

Well, we've been doing demos at Willie Nelson's studio in Boston, and they turned out pretty good. We just got off tour with White Zombie.

RAD

You had a good tour with them?

Jimbo

Yeah, and that's kinda why our record is kinda postponed because we decided to do that instead of going directly to the studio.

RAD

Well that's interesting because some bands did not like White Zombie on tour. They didn't get along with them and the tour management.

Jimbo

Yeah. Well, the first part of the tour we did with them, the Melvins were with them. The second part of the tour was with Babes in Toyland. We got to play with them, and they were great. I don't know what the problem was.

RAD

So what can we expect from the new album? Is it going to be more like the first or second album or more like the third?

Jimbo

We never play it safe. There's always going to be something crazy on it. It seems like every record we put something crazy on it. We have some of everything. We use all our influences; there's some country, some punk rock, rockabilly, surf, jazz, and everything. We kind of mix it all together. It's going to be good.

RAD

When do you expect to release it?

Jimbo

I guess they're going to try and get it out in November because after this tour we're going to get back in the studio. It looks like sometime in November.

RAD

How long are you planning to tour?

Jimbo

This tour is going to be over in six weeks.

RAD

Cool, we got you in the beginning of the tour.

Jimbo

That's why I'm still alive. That's why I...

RAD

...can still walk straight?...

Jimbo

...yeah, walk straight. I still wear sunglasses everywhere I go. I carry three pair with me just in case.

RAD

Why do carry so many?

Jimbo

I'm pretty nocturnal. Daylight and I, we don't get along too well.

RAD

I brought you a present - a bottle of Everclear vodka. But your tour manager said I couldn't give it to you.

Jimbo

He's worried about our well-being, I think.

RAD

What, is he thinking you're a politically-minded group?

Jimbo

I don't think so. Pretty much every song we have is about drinking and driving fast. We're not out to save the world so I'm sure every song we have will something about drinking, women, and fast cars.

RAD

How long do you want this to go on?

Jimbo

I don't want to end up like Pete Townsend and lose my hearing or anything. Eventually if this rock 'n roll thing don't work out, we'll start our own appliance store called "The Reverend Horton Heating and Appliances." That would be good. Then when I get 60, I can play the Holiday Inn circuit. Do a bunch of Tom Jones covers or something. I think he's on our label.

RAD

Yeah, he's on Interscope. We got a promo copy of his new album, but I don't like it.

Jimbo

Yeah, I think he's trying to be too modern. I think he should be like Tony Bennett and just do the style that made him famous.

RAD

Who do you want to produce your next album?

Jimbo

Well, there's a guy named Tom Penunzio. He's one of those big shot producers whom I've never heard of, but he's going to do our record. And we're pretty much going to make him do what we want. It doesn't matter who it is. We're not going to get someone crazy like Gibby or Al this time. Maybe someone a little more laid back. Someone we can control.

RAD

Do you want to know who they think the Reverend looks like? Porter Wagoner.

Jimbo

Really? He does look a little like Porter Wagoner. You know another person he looks like - have you ever seen Pet Sematary? That guy with a big chunk out of his head that's walking around? He gets stopped in restaurants sometimes and people say, "I loved you in Pet Sematary." He usually says thank you and signs some autographs.

RAD

You know if you pouf your hair a little more, you could be mistaken for Elvis.

Jimbo

Michael Landon, maybe...not Elvis.

Trixie

I have some behavior disorder students, and they wanted to ask you a question.

Jimbo

We get along great with behavior disordered people....

Trixie

What song do you think your album centers around?

Jimbo

Which album? The last one? Which songs are one there? I don't even listen to my own album.
Some other members of our zine walk in and hand Jimbo a bottle of KC Masterpiece BBQ sauce to go along with the vodka I brought (if you don't know what we're talking about, go read the last Rev article in the archives).
Jimbo

Hey thanks. They voted me the most likely to throw a barbecue in the band.

RAD

Most likely to throw a barbecue.

Jimbo

I've got a nice barbecue pit at home, and I like to get out there and cook.

RAD

What bands are coming out of Dallas right now?

Jimbo

We've got quite a few of them right now. One of them is on tour with us now - Hagfish. They're really good. Yeah, Dallas is starting to turn out to be a good place for music. I always thought there were good bands there with the Toadies, Tripping Daisy, Hagfish, and there's a new band out now called UFOFU.

RAD

What does that stand for?

Jimbo

UFO Fuck You. Can you print that?

RAD

Yeah. We don't like to be censored. ....That's cool. Is KDGE helping to promote all you guys?

Jimbo

The radio's been playing the local bands a lot lately, and I think that's helped, but mainly it's a lot of hard work by the bands. I don't give much credit to radio stations. They'll play it if they get input from the record company that makes them think they should play you. But the college stations are great. The Ramones never got played and they have had a hell of a career.

RAD

Did you hear that they're thinking about quitting?

Jimbo

Yeah, well if everyone goes out and buys the new Ramones record then they'll keep playing. If they don't, then they'll hang it up. So everyone go out and buy the new Ramones record.

RAD

What group would you like to tour with next?

Jimbo

I don't know. I just want to get the new record out.

RAD

What CDs have you been listening to lately?

Jimbo

Well, you have to get to my CD collection on the bus. Yeah, my special prayer booth on the bus. I carry a little bit of everything. I've been listening to Tennessee Ernie Ford lately, the new Supersuckers, Southern Culture on the Skids. They're really good. They have a new record out. Every song is about fried chicken, and it's great. They wear overalls, sometimes they wear fast-food chicken uniforms on stage. They center around fried chicken.

RAD

What's your favorite song on the album?

Jimbo

I like "I Can't Surf." It's a lot of fun to play. "Baddest of the Bad." And now for the interview with the Reverend.

RAD

A lot of our readers think you look like Porter Wagoner.

REV

I love Porter. I love him. When I was a kid, I used to watch his show. That was when Dolly Parton was on, and they were promoting Breeze detergent. They'd give away free towels with every box of detergent. "Hold up that towel with those big roses on it, Dolly.", and she had these really big tits. I always thought that he was such a country bumpkin and that he didn't know what he was doing, but after I got to know the real story about Porter Wagoner, he's pretty twisted I think. I think he knew exactly what he was doing. But she was a great singer.

RAD

Well, I don't know the story behind Porter Wagoner.

REV

He's got some great recitations that are really ugly little portraits of hillbilly life about killing your wife and her lover and dragging their bones up into the woods and burying them. Then he's got "Daddy in the Wine" as one of his songs, "The Carroll County Accident" was a song that describes a car wreck, and it's all kind of scary stuff. His earlier stuff, you know. Porter Wagoner, just one of the few that I love.

RAD

Who else do you like? Is there somebody you admire musically?

REV

Well, Jerry Lee Lewis is kind of my anti-hero guy. I really like Jerry Lee Lewis' music a lot. I don't know how anybody could be like him. But he's got a lot of great stories about him. I like to talk and collect stories about Jerry Lee. He's pretty crazy.

RAD

You keep writing songs about drinking, fast women, and fast cars, but each song is so different. Some bands, they sound alike every single time. How do you keep coming up with ideas, twists on the same kind of story?

REV

I don't know, thank you very much. We try to do different stuff. In certain ways, we have a thing about us like bands used to be, like "we need a slow swing," or "we have too many slow swings, we need a fast swing," or "we need another punk rock 2/4," "we need another punk rock 4/4" because we do all these different things. We need a rumba, so we'll do it. We've got a little of that going on. This record we've been thinking that we need straight out rockabilly, because we have some interesting stuff that's very cool, but we need that for every record. Right now, we don't have a country song that will work on the record very well. And all of our records have a little formula - we have our country songs. We don't take it too seriously. We're serious about having fun. I like to write songs about drinking, that's good. I know that topic really well. Write what you know, that's what they tell ya in school.

RAD

So you know fast cars and fast women, too?

REV

I've done some stupid stuff in a car, but I've never gone really fast in a car like some of my friends have. The fastest I've ever gone is like 120, maybe 125.

RAD

What's your dream car?

REV

A '34 Ford. I've got one, I've got a body for one. But it's going to take forever to get it together I guess. I've got a couple of old cars. I've got a '56 Ford, red and white, two tone and it's really cool looking and it's in good shape. It's got a hopped up 351 Windsor engine in it. It's too fast for its tiny suspension. It looks real cool, but it's too much work for me to get into. I've got another car, a 1950 Ford. It's my car, it's my main deal. So what I think we're going to do is raffle it off. We're going to have a huge raffle, we're even going to try and get MTV involved and raffle off this '56 Ford. I could sell it, but I'm not going to get what I've got into the car anyway.

RAD

What kind of contest? Are you going to ask them to try and write Reverend lyrics?

REV

Oooooh, I don't know if I want to read through a bunch of poetry.

RAD

Jimbo said you were recording at Willie Nelson's studio.

REV

Yeah, well we're going to end up doing most of our stuff in Dallas. But we did some stuff down there and we got to hang out with Willie Nelson. It was fun. He came in and I swapped verses with him on "Hello Walls" for a compilation album [a tribute album for Willie Nelson]. Have you heard it yet?

RAD

Yeah, Supersuckers did a song for it.

REV

He sang with them, too.

RAD

What music do you listen to on the road?

REV

Well, to tell you the truth, lately on the road, I've been listening to whatever everybody is listening to. For instance on this tour right here, I don't have one CD with me this whole tour. Well, 'cuz I'm trying to travel lighter this tour, and I kind of forgot and I lost my Discman, too. We listen to some crazy stuff. We like the '60's lounge music by Esquivel. It's pretty good. Martin Denney, we listen to that. But all of a sudden it'll be punk rock time or we'll listen to the Beastie Boys or something, whatever those guys are going to turn out. Oh, we listened to Merle Haggard yesterday. That was real good.

RAD

So do you like country a lot? Is that your main influence?

REV

I don't think that country's my main influence. But I love it. I like American music which can be anything. I like jazz a lot, I really like the swing, Big Band stuff. I play Louie Jordan records and stuff, rockabilly records, too. I've got a really cool Jerry Reed record when they first started out.

RAD

If you could play any place in Vegas, which casino would it be?

REV

Let me see, it's either Binion's or Golden Nugget. We were there when they were having the national rodeo. Have you ever heard of a band called The Useless Playboys?

RAD

Yes, they played with you on the last tour. They're great.

REV

Yeah, you know the bass player, he wears those plaid checkered suits, and he's got that one tooth missing in the front and he's always smiling, walking around. Well, in Vegas, they were having a huge cowboy convention, and a bunch of cowboys ran up to him and said, "Hey, you're Spanky the Clown, aren't ya?" He was going, "yeah yeah." And he told them that he came from a long line of clowns and that my dad was a clown. And they were like, "It's real nice to meet ya." They thought he was a rodeo clown. So I went to Binion's and ate a steak with them.

RAD

How do you like your new drummer?

REV

Scott's great. A quick word from Scott, the newest member of the Reverend Horton Heat.

RAD

How do you feel about being a member of the Reverend Horton Heat?

Scott

Jesus has your liver in his hand and he wants to give it to you.
---
Copyright © 1995, Rational Alternative Digital
---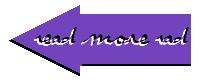 ---