Ian McCulloch of Electrafixion
by Dave Robbins
---
"I think American people like music more than trousers, you know?"
---
RAD

How is it to be back in the states?

Ian

It's great. Best country in the world. It is.

RAD

Aw, I'll bet you say that to all the countries.

Ian

I think it's my favorite. It's definitely the best to play.

RAD

Do you have a favorite city?

Ian

It used to be New York because it was so exciting, an all-night city...mad and vibrant. I think now, I like places like Atlanta, Boston's still really nice. I even like Los Angeles now a lot. Salt Lake I've always liked playing in. It's kind of strange and moonlike. I like Toronto and Montreal. Chicago's a great city, Denver, Portland, Cleveland gives me a weird vibe, but I've always had good times playing there.

RAD

How long has Electrafixion been together?

Ian

I suppose about 18 months.

RAD

How long have you been on tour?

Ian

We started October the first in Britain. We did like 10 dates in Europe and then came straight here.

RAD

How is it to be on the road with Will again?

Ian

It's great. It's just like a real vibey thing. He's my perfect foil, and I'm his perfect foil.

RAD

Has a lot changed since you guys toured with your other band?

Ian

What, Echo and the Bunnymen? Yeah, because we're playing different places, we've kind of started again. The music's changed, it's new songs, a different kind of sound. I mean there are traces of the Bunnymen here and there, but they're traces which I think were timeless.

RAD

What kind of things influenced you while you were "solo" after the Bunnymen broke up?

Ian

Well what happened when I went solo--it's a funny phrase--it was more like I kind of killed the Bunnymen. So that kind of affected me. And then within 24 hours my father died after what I knew would be the last gig of the Bunnymen. We had a tour scheduled and I knew it was over. My father died the day after.

RAD

What kind of musical influences have formed the sound of Electrafixion? What do you listen to now?

Ian

I love Nirvana. One night I played "All Apologies" about 23 times on the bus. Will liked Smashing Pumpkins when I introduced him to them. For Will, I think he and I just realized you can get that big guitar sound from these Les Paul's and Marshall amps because when the Bunnymen started, people using Les Paul's and Marshall amps with a big guitar sound were really horrible spandex-trousered rock bands. So that definitely made Will's mind up that he would use a Fender Telecaster through a Fender amp to get that heavy sound--that bright sound like "Marquee Moon" or something. I'm not influenced in that when I write songs like other people, but as a fan of them. Like Radiohead, I think they're really there.

RAD

When you go around to different countries and look out into the audience do you see people trying to do their hair like yours?

Ian

Well I don't even try to do it like me anymore. Yeah, you get a few young people who've probably never seen the Bunnymen who've seen copies of the albums.

RAD

Echo and the Bunnymen were part of the New Wave/Post modern/Post Punk movement. How do you feel about being called an "alternative" band?

Ian

Well, they called Wang Chung that, too, didn't they? It was such shit. It's alright I think. I don't know alternative to what but it's left of center, all our best stuff has been left of center, whatever center is.

RAD

What do you think about this government warning (on his beer). Are you aware of it while you're drinking?

Ian

No. What does it say? Don't drink too many. Stop after your first 15. No, I mean it's like when you're smoking, it says smoking kills you on the box, but you don't really think about it.

RAD

Life just kills us anyway.

Ian

Yeah. That's profound.

RAD

So, what's next for Electrafixion?

Ian

I think we'll hopefully keep touring. "Sister Pain" is coming out over there in England, hopefully that will give us kind of a real foothold on the radio over there.

RAD

Will that be released here?

Ian

Yeah. I don't know when it'll be available. I know we want to come back to America around March. America's always been the place we've aimed for. I think that American people like music more than trousers, you know? I think Americans are less fickle. Rad: Is it the opposite in Britain?

Ian

Yeah, kind of. In Britain it's generally young people who are coming to see us but on this tour it's been generally people who've seen the Bunnymen, it's people who've been actively buying records since they were 13-14, and that's what we want.

RAD

How long do you think this band will stay together? Do you see yourself having to do another solo project?

Ian

Only in the next century, when I'll want to be billed as the Sinatra of the 21st century. Then my voice will be at an age, at that kind of timbre that's suited for not just crooning, like Fly Me to The Moon, which I might include tonight, but I have this idea, to get people--songwriters that I like--to write songs for me. Nick Cave, Thom York from Radiohead, Liam from Oasis, I guess I've got about 5 years to work on it. It's only an idea, but I think it would be interesting.

RAD

What do you think is the most common misconception about Ian McCulloch?

Ian

For a long time it was the "Mac the Mouth" "Oh he's an arrogant bastard" thing, and maybe that I'm surly or something. I'm one of the least surly people, my whole aim is to make people laugh.

RAD

Have you ever done any stand-up material?

Ian

I have. In between songs. Even during the songs at some gigs. San Francisco was a hoot. I don't know what I was saying but it was good.

RAD

What would you like people to throw up on stage during Electrafixion shows?

Ian

I used to get a lot of bras and knickers and stuff, mostly in America, that 's probably why I like playing here. I don't know. Flowers are a nice token, pretty.

RAD

Have you put anything on the Internet?

Ian

I wouldn't know how. Will would know more about that than I would. I think it'sprobably a good thing. Apparently you can get good porn.
---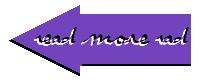 Copyright © 1996, Rational Alternative Digital
---