CATHERINE WHEEL
by Dave Robbins
---
Rob Dickinson and Brian Futter from Catherine wheel were kind enough to grant us an interview on their bus during a recent concert. Rob grabbed his acoustic guitar and played all the way through our little chat. We started out talking about Black Metallic changed our lives.
---
RAD

Speaking of Black Metallic. How do you feel about that song? I guess you guys have been playing it for quite a while.

Rob

Ummm. It's three chords. It was just part of a collection of songs that me and Brian got together in 1990 before the band was actually a band. It was originally just three--three and a half minutes long. It just developed as we played it live. It was probably lucky that we did four--five months of touring before we actually recorded the album because it would have sounded a lot more ordinary. We never get bored playing it.

Brian

[Reading an inscription written in Patricia Wentworth's "Catherine Wheel] "Thanks for keeping the Post-Smiths era going in the right direction."

Rob

That's something that got thrown up on stage.

RAD

They probably think that's where you got the name or something. How's the tour going so far? Right now it's just you and Wax right?

Rob

It's us and Gwen Mars and Wax. Everywhere seems to be sold out. The hard work we've put in in America seems to be paying off. We're getting more people at the gigs, more recognition for the band.

RAD

I saw you when you came through with Greta, but then a few months later you came through opening for the Connells.

Rob

Actually they opened for us

Brian

No, not in Salt lake City

Rob

Oh right. Of course. We did a whole tour with them, that was the one time they opened because they were selling well in Salt Lake, so maybe things were a little confused. We like the Connells a lot, they're great.

RAD

How do you feel about the new album. How does it compare to the other two in your opinion?

Rob

It's the nearest we've come to making an album that's representative of how we are. I continue to listen to it personally, which is a good sign. I'm a little bit concerned that people think its the hardest, most aggressive thing we've done. I think that's got a lot to do with the way the track listing is. I think it would be perceived differently in terms of heaviness if it were structured a little bit differently. When people see us play live understand that the band is a quite different thing when it plays live than the last two records were. That's what we wanted to do with this one is get some of the intensity of the band as it performs. So if the record sounds tougher in parts, that's what we wanted to reflect. When the songs are about certain frustrations or anger it's a useful to tool to use the guitars, you know the idea of stripping things down and letting the guitars is what we've gravitated toward after doing the layered, textural, experimentation thing when we started. I think it's a more honest reflection of how we are now.

RAD

It works really well.

Rob

We're very pleased with it. It seems to be provoking a lot of opinion as well. We're getting opinions back off the Internet about people who can't stand it, people who are huge fans, and from people who think it's the best thing we've ever done. So I like the way it's polarized opinion.

RAD

I read somewhere that you think that there are some "comical moments" on it.

Rob

Yeah I think this record displays our curious sense of humor quite well. I mean "Eat My Dust You Insensitive Fuck" is extremely funny. I think "Fizzy Love" is funny, I think "Little Muscle" is funny. I think it's good healthy moments of English humor. To write songs as direct and in your face, and as easy to understand as that is new for us, and it comes with an acceptance of how we are, of what the band can do. It's something we wouldn't have dared to do two or three years ago.

RAD

Didn't you compare "Eat my Dust you Insensitive Fuck" to "Lick My Love Pump" in an interview I read? What's the most common misconception about Catherine Wheel?

Rob

Hmm. that's an interesting question.

Brian

That we're miserable.

Rob

Yeah. Or that we still have some sense of this introverted shoegazing nonsense surrounding us. I think that people who haven't seen the band are shocked when they see the band perform because of the vibrancy we have. Maybe it's misconceptions about how the band actually is. Maybe this record was a reaction against the way the band is perceived, whether in this country or in England.

RAD

You never really had much in common with the shoegazer movement.

Rob

Well, in hindsight I can see that it was a fair enough thing to be involved with when we started and initially, coming from backwater England, it was good to be a part of anything. It kind of meant that we had just started up the first rung of the ladder of being taken seriously. But it became old and boring after a couple of months and a couple of months later it became inaccurate. We didn't consciously try to dig ourselves out of that mire, the band just changed. Each time we do a tour and come back and make a record the band is different, we're different. People seem to be very suspicious when your music goes down different avenues, but that's what keeps us interested in doing this. I'd hate to make the mistake of making the same record twice. I think we're incapable of it.

RAD

How much influence have your producers had on your sound?

Brian

It's difficult to say because the two producers we've had have become fifth members of the band, arrangement wise. that's where we like to bounce ideas off a producer. There's no magic a producer can give us in the art of recording. It's mostly just playing around with the structure is all.

Rob

I agree. We've been very lucky to have worked with two people with totally different production values. I mean Gil comes with a great pop sensibility and a great pop head and also with a great sense of dynamics and arrangement, where with Tim Frieze-Green if the intro lasts six minutes he's happy. We plan to make another record with Tim, he's played keyboards on the last two records and he's someone that we're still hugely involved with.

RAD

Wish you Were Here is one of my favorite songs in the world, your cover. It's really hard to find though. Are you planning on re-releasing it?

Rob

No, not consciously, not at the moment. It was just a radio promo. Even we didn't get copies of it, it was that scarce. We're planning on doing a sort of B-sides record we've got about forty songs flying around that haven't been on albums. So it would be nice to get something out after this record, do something as a stopgap, a kind of cheap cliche collection of songs.

RAD

Kind of a Pisces Iscariot type thing?

Rob

Yeah, and sell three million copies? [they laugh]. It cost probably twenty-five dollars to put together.

RAD

How was it singing with Tanya Donnelly on "Judy Staring at the Sun?"

Rob

It was fun. We actually did our parts separately, I did my bits in England and then me and Gil flew to fort Apache in Boston and Tanya did all her parts in about six hours. Then we took it back to England and pulled it apart and put it back together. It was kind of a disjointed way of doing it but it worked out very well.

RAD

You probably hate this question, but what is "Judy staring at the Sun" about?

Rob

It's about a girl who loses any sense of reality through narcotics. It's purely fictitious. It's kind of half about a sort of child star like Shirley Temple but not about anybody directly. We added that "You'll be a star" sample at the end that came in quite late and kind of put it into some sort of context..

Brian

Who was that done by? It wasn't Terry was it?

Rob

No it was the receptionist. You know there's a track on the album called "Little Muscle" and if you listen at the end you hear two girls giggling. We were at Ocean Way studios and I was trying to get this receptionist, this Chinese girl, to laugh. So we were trying to tickle her because she had this great laugh and I was walking around with this DAT machine and a microphone. And the other girl this Japanese girl said "Go on Sushi, you'll be a star." then we got her to laugh so we used that. and then we used this other sample at the back end of Judy. You'll be a star! You'll be a star!

RAD

Are you coming back?

Rob

We are, but I don't know when. Starting in about October.

RAD

Is there anything you want to tell the world over the Internet?

Rob

Have you found Strange Fruit yet? Our little club. A guy in New York does it. We're kind of on the verge of dialogue with the Internet. You asked whether there's anything we'd like to add.

Brian

We've never come up with a good answer for that. We usually say eat my dust you insensitive f**k.
---
A few hours later the band took the stage and played an unbelievable set. They opened with "God Inside My Head" and took everyone's breath away. Rob told the crowd "You must be on your feet!" and then the band launched into "I Want To Touch You." This kicked off the queen mother of all water fights, this one with flying plastic bottles, empty and full, soaring over and into basically everyone's heads. Security had to keep coming out on stage to push bottles out of the band's way. The water fight, and a gorgeous huge version of Black Metallic that closed the set, will make this show a vivid memory for a lot of people for a long time.
---
Copyright © 1995, Rational Alternative Digital
---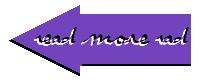 ---