Foo Fighters explain 'Sonic Highways' Project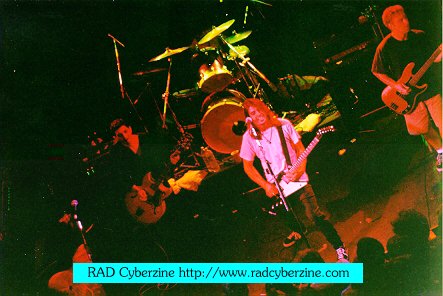 Every song on the new Foo Fighters album 'Sonic Highways' was made in a different studio from all over America.
'Seattle, where Dave made the first Foo Fighters record and has his history with Nirvana,' explains Pat Smear. 'We went to Chicago and recorded with a producer that Nirvana had worked with'."The idea of breaking up and not reforming for a reunion tour is kind of attractive to us," he added. "I doubt you'll see us touring as REM again. On the other hand, I just played with Peter [Buck, guitarist] in New York City the other night, so fun things do happen."
'And Washington DC, which is where I grew up and became a musician,' adds Dave Grohl. 'Then Los Angeles, we went to a studio way out in the desert.'
The songs were all written in different cities with lyrics based on interviews with famous names from each of the cities. 'If you go to Nashville you have to talk to Dolly,' says Grohl. 'When you go to Austin you have to talk to Willie. When you go to New York you have to talk to Chuck D. All over the map we talked to Guns N Roses, LL Cool J, Joan Jett, Buddy Guy, Mike D, Bonnie Raitt.'
The songs build during each episode and are performed at the end. 'In the finale when you hear the song you will recognise all of these references from stories you have heard in the last hour,' Dave says.
'Sonic Highways' will premiere on HBO on October 17.